WANT TO JOIN THE SWAT ARMY OF CLUB PENGUIN?
We have massive battles, events, raids and giveaways! We use

discord

to host and communicate these gaming events.
⇓

⇓

JOIN OUR DISCORD SERVER HERE ⇓⇓
We are a Club Penguin Army run by the official SWAT of Club Penguin Leadership.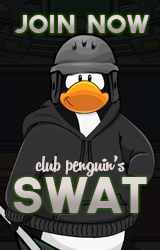 Filed under: SWAT Army | Tagged: AgentRulersCPR, Agents of CPR Rulers, Best Club Penguin Army, club penguin army, Club Penguin SWAT, clubpenguin army, CP SWAT, cpr ruler penguins, cpragentsteam, cprpenguinrulers, CprTeamRulers, epfagentrulers, EPFagentsCPR, Penguin Rulers CPR, SWAT Army CP, SWAT Army of Club Penguin, SWAT of CP, swat of cpo, SWAT Rulers, swat rulers army, swat rulers of cp, swatrulersofcpr, teamswatrulers cpr |